Ferrah & Lucas's new litter is here!
We have 4 girls and 5 boys that are F2b Standard Goldendoodle puppies available for adoption on April 4th, 2020.
See our Facebook page for more photos and videos!
Go to our Adoption Application if you're interested in adopting one of these sweet, Goldendoodle babies!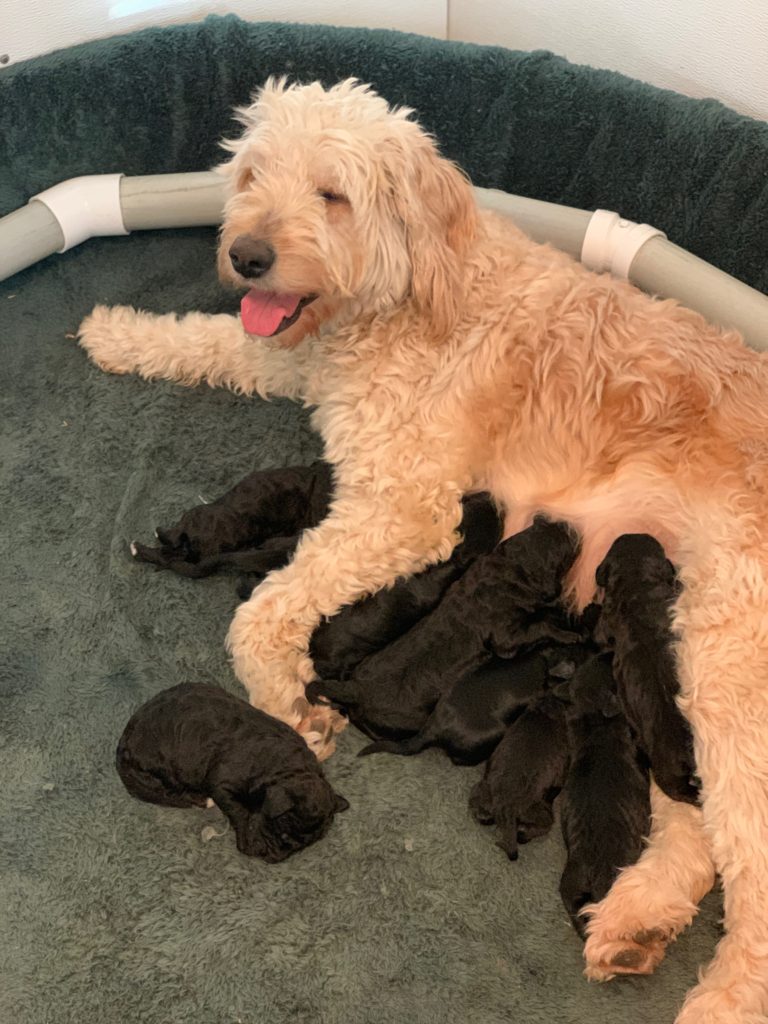 Curious to what these puppies may look like when they are older?
Below is Novva living her best grown up life. Novva is one of Ferrah's former puppies: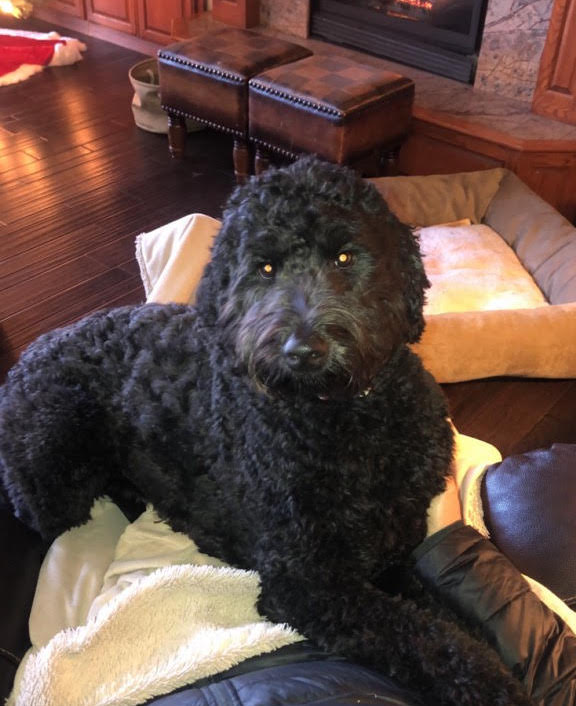 ---
Ready to Adopt?
The decision to adopt a puppy into your family as a companion is a journey!
Beginning with research, you've spent a great deal of time online reading about different dog breeds and looking for a beautiful and ready-to-please companion dog.
You've learned how intelligent, agile, loving, and eager to please Poodles and Doodles are and you've decided that one of these breeds are right for you-congratulations!
You've also realized how important an experienced and knowledgeable breeder is in raising exceptional pups.
On top of that, you understand how important it is for a puppy to start off life with the best breeder, but also a breeder who goes the extra mile to ensure each dam and her puppies only have the highest quality diet that is chemical-free, organic and highly nutritional as well as ensuring only a chemical-free environment.
Next Steps
Step 1: Fill Out the Adoption Form HERE
Step 2: A $300 Deposit will be due to hold your spot at the top of the waiting list until your puppy is ready for Pick Up Day. Deposits can be submitted via PayPal HERE
Step 3: Wait until Pick Up Day (while gathering tips and necessary goodies for your pup in the meantime!)
Step 4: Join our Private Facebook Group. This is different that the public Facebook page. This is a special group of Puppy Owners who Adopted from us! What a wonderful way it is to spend your time waiting in which you can gain a huge amount of knowledge from our Doodles & Poodles Naturally Community who have been in the trenches of puppy life themselves!
Step 5: Pick Up Day! All puppies will be ready for their forever homes when they turn 8 weeks old. Beforehand, we will reach out to you with the announcement of Pick Up Day and which time ranges are available to for you to arrive. Before then, we encourage you to stay tuned on our Facebook page by enjoying the litter photos and video updates that we post of current litters.
How do you chose the right puppy for your family?There are many ways to do this:

Watch our Facebook page and website for updated pictures and videos, then choose from those,
Get updated pictures via text or Messenger to choose from,
Give us a list of what you want in color, size and disposition of the puppy, and we will match as close as possible,
Or, come to one of our nurseries after their fifth week to see the puppies in person, and choose at that time. This opportunity is reserved for those who have already put down a deposit on a puppy.
The week of Pick Up Day: We encourage pick up in person based on available drop by times. Alternatively, we can fly your puppy to your nearest airport as we believe flying is safe for pups. See more about the flying options HERE
Delivery Fee: Doodles and Poodles Naturally will deliver your puppy anywhere in the Continental U.S. for a flat rate fee of $395. Please contact us directly to learn more about this option and whether it will work best for you and your puppy.
---