Here at Doodles & Poodles Naturally we know how important it is to cherish our dogs. We want all of our dogs to live long healthy lives. That means sometimes our dogs go into retirement. They work hard and we want them to continue to play hard! When we have available mature mamas or papas, you will find their picture and bio here. All retirees will come spayed or neutered. Please contact us for pricing.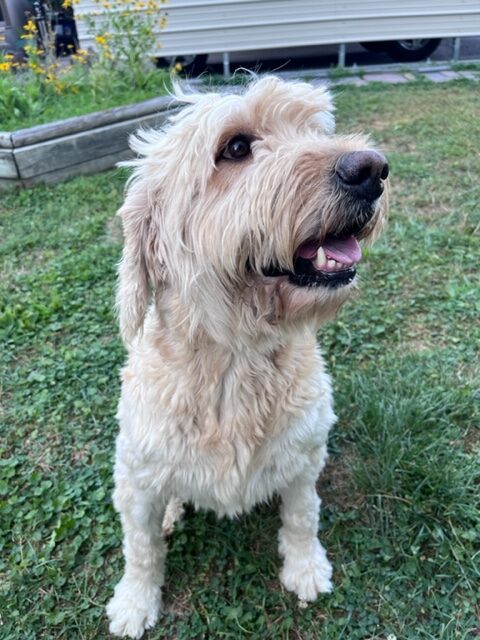 This is Farrah. She's a standard size goldendoodle who's looking for her furever home. She is 5 years old and weights 65lbs. She loves to please people and play ball. Her loyalty is unmatched. She loves to keep one eye on her activity and one eye on her human. She always knows right where you are and she wants to follow you everywhere. She does not get carsick (In fact, she hops right in!) and she is leash-trained. Contact us for more info!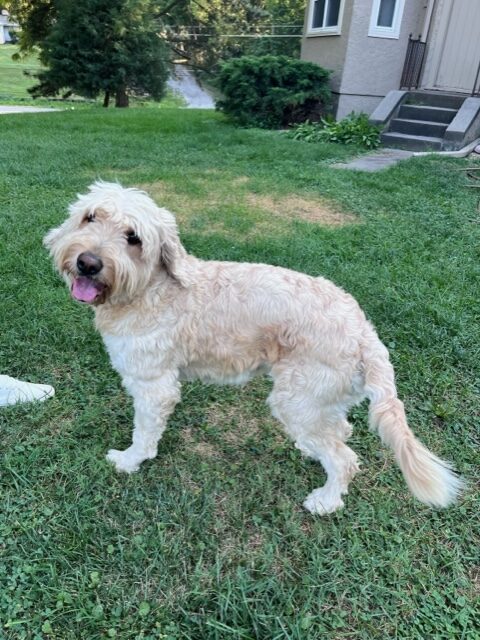 ---
Say hello to our handsome stud (literally) Lucas! He is 6 years old and weights 70lbs. He's a beautiful black and white standard parti-poodle with a heart of gold. We refer to him as our gentle giant. This special soul loves to carry around his favorite teddy bear everywhere he goes. He loves to chase balls and give kisses! If you are looking for a sweetheart, you just found him! Contact us for more information!